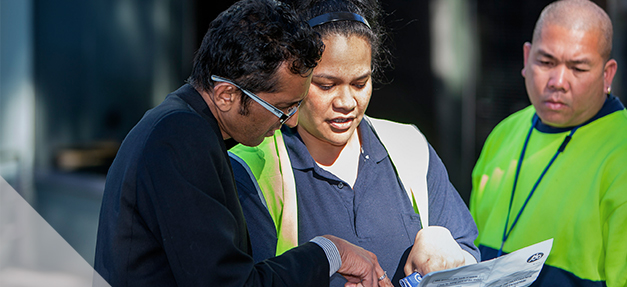 WORKERS COMP – REMINDER TO CLAIM CENTRELINK BENEFITS IF YOU ARE AFFECTED BY TERMINATION OF WEEKLY BENEFITS 
Are you on workers compensation? Have you received weekly benefits for close to or more than 260 weeks (5 years)? Or have you received a notice from your workers compensation insurer advising that your weekly benefits will be terminated under section 39 of the Act? Or have you been assessed as having 20% or less whole body impairment?
If any of the above apply to you or any SDA member in your workplace please contact the SDA Information Centre on 132 732 as soon as possible. The SDA will refer affected members for a free consultation with a solicitor to receive legal advice about your workers compensation claim. Unfortunately due to changes to the NSW Workers Compensation Act 1987 in 2012 any worker on workers compensation who has received weekly benefits for 260 weeks (5 years) or more and who has not been assessed as having at least 21% whole body impairment will cease to be entitled to payment. Affected workers will start to lose their entitlement to payment from 1 October 2017 with many workers being affected in December and January.
I am affected by the termination of my weekly benefits – what payments can I receive?
It is important to contact Centrelink as soon as possible to work out what payments you may be eligible for. We suggest visiting one of their offices and speaking to someone in person. To find your nearest office click here: http://findus.humanservices.gov.au/   
Please note you may be entitled to various payments and each may require separate applications with different time frames for each.
For example you can only claim for the Newstart allowance when your payments have ceased. You can however prepare your claim and all supporting documents beforehand so you can submit them straight away. Please see here for more information:
 https://www.humanservices.gov.au/individuals/services/centrelink/newstart-allowance/how-claim
Some workers may also be eligible for the disability support pension, the mobility allowance or sickness allowance. You can make an application for these payments now and to claim please visit a Centrelink office or call 132 717.
I need further support, who can I call?
It is also important at these times to reach out to friends and family wherever possible. And if you have any questions or need support please contact us on 132 732 and we will try and support you as best we can through this difficult time.
I Care has also a direct support service available on 13 47 15.
Please also be aware of these other agencies:
- Suicide Call Back Service: (24 hours 7 days) 1300 659 467.
- Beyond Blue: (24hrs/7days) 1300 22 4636
- Black Dog Institute: (02) 9382 45 30 (9-5 Mon-Fri)
Wednesday, December 27, 2017