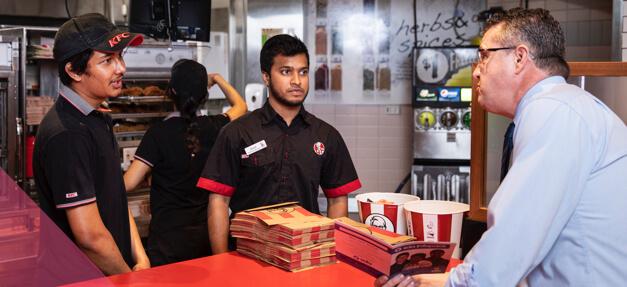 Your Rights
It is important to fully understand your rights in the workplace.
These rights include:
Rosters
Sick leave
Personal leave
Holiday leave
Paid breaks
Don't be confused, get informed
Part-time, full-time and casual employment arrangements can be confusing. That's just how things are in the retail and fast food industry. That's why it's so important to know where you stand.
Where to get help
If you are unsure about your rights, please read through the information on this website. If you still are unsure, please contact us and we'll help answer your question.