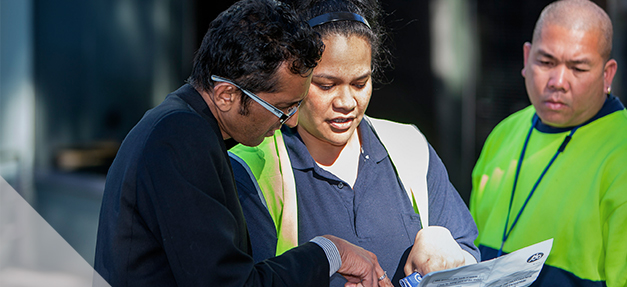 BOXING DAY RETAIL TRADING 2017
On Wednesday night the NSW Liberal Government passed a law to let all shops in NSW trade on Boxing Day. They did not listen to the community or look at the thousands of letters from concerned retail workers and their families asking for shops to close on this family day. We thank all religious and community leaders who also opposed this anti-family law. 
Thank you to all members for your strong support.
BOXING DAY TO BE REVIEWED IN 2019
Trading on Boxing Day will be reviewed in 2019. We will ensure a proper review occurs.
The ALP Leader, Luke Foley has also promised to overturn this anti-family law if elected in 2019.
JUST SAY "NO" TO WORK ON BOXING DAY
All work on Boxing Day is voluntary. You are entitled to just say "No" and enjoy Boxing Day with family and friends. This is the case for salaried employees too! Tell your Manager you do not want to work on Boxing Day. It is illegal to pressure you into working.
If you feel in any way pressured to work, please report it immediately to the SDA by email or call 131 SDA (that's'131 732).
HOW CAN I SAY "NO" TO WORK ON BOXING DAY?
We know it can be very hard to say No to work on Boxing Day if you feel pressure to work at your store.
To make it easier for you we have developed a simple form for you if you don't want to work on Boxing Day:
Download and fill in the simple form
Hand the top half to your Manager
Keep the bottom half with the details filled in
Send us a copy/photo of the bottom half of your form. You can:
Email a copy to:   secretary@sdansw.asn.au
SMS a copy to:     0477752205
Mail a copy to:     SDA NSW Branch, PO Box K230, Haymarket NSW   1240
        5.If a manager pressures you to work report it to the SDA on 131 732.
WHAT IF THEY CAN'T GET ENOUGH STAFF?
If your store cannot get enough staff to volunteer to work on Boxing Day, then they will have to keep the store closed. It is illegal to open a store if any of the staff are not volunteers.
HERE TO HELP
If you have any questions regarding your rights on Boxing Day, please call 131 SDA (that's 131 732). We are here to help.
Wednesday, January 31, 2018
Blind Link:
https://www.sdansw.org.au/1ea31de2-6341-41d3-a7db-5168934f0c93